WD35SM-S3JJSG1
Wine refrigerators
Door – tempered insulating glass unit with UV protection 
LED lighting
Wooden shelves
Carbon filter
Door lock
Black interior and exterior
Dimensions (H x W x D): 1730 x 600 x 600 mm
Total capacity: 330 l

EAN: 4770104435591
Factory code:
WD35SM-S3JJSG11XXJJX1SN4B
Palyginti produktą
Efficient LED lighting
The integrated LED lamp, perfectly illuminates the inside of the fridge. LED lamps are more durable, resistant to vibration and changes of temperature, compared to conventional lamps. They use up to 80 % less electricity, do not radiate UV or infrared rays and do not contain mercury.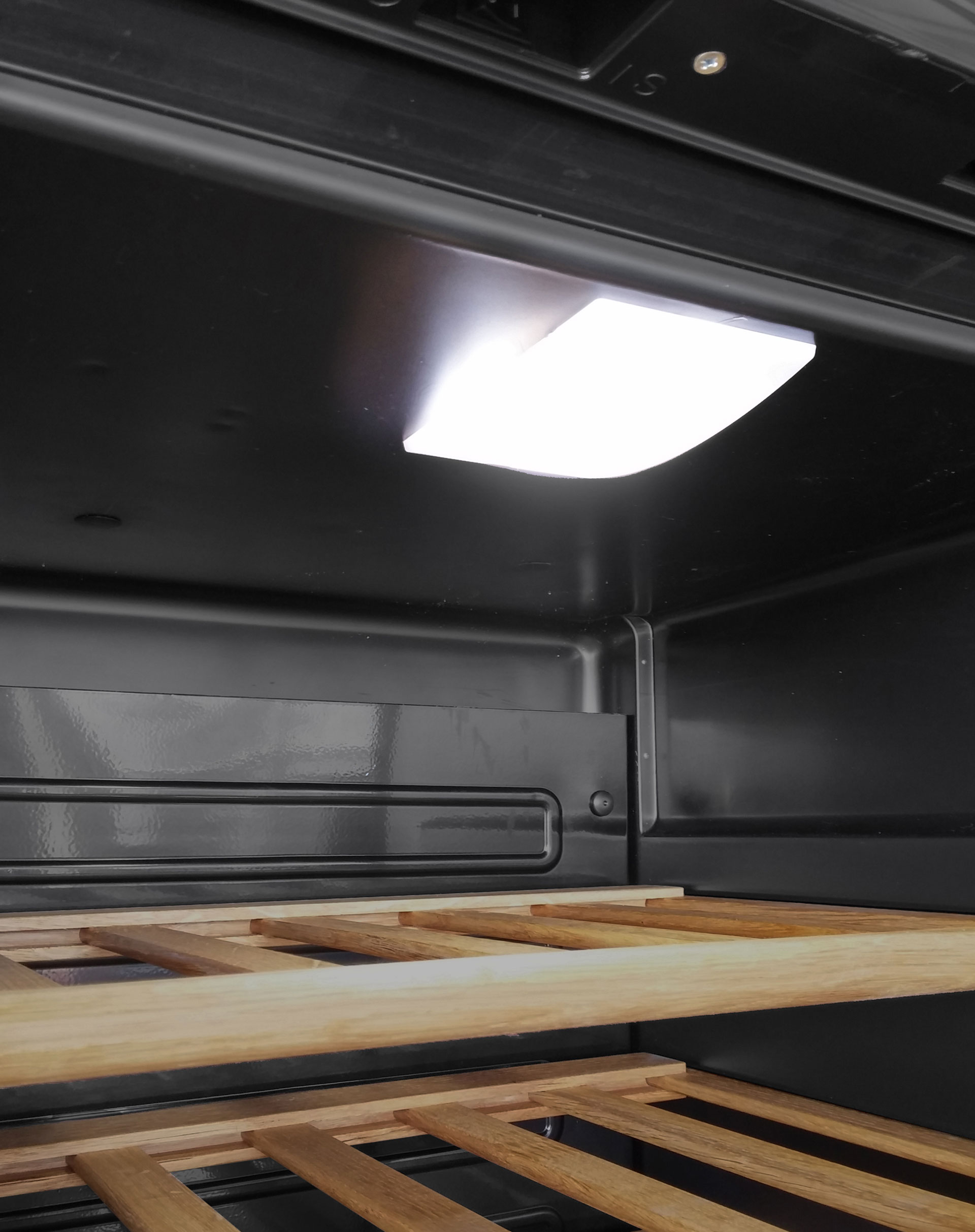 Wooden shelves
The SNAIGĖ wine refrigerator has six high-quality handmade wooden shelves. Made of ash or oak, it has a pleasant woody characteristic smell. Easy to pull out, conveniently modeled - for convenient storage of wine.
Carbon filter
A small, unobtrusive but very effective carbon filter is built into the back of inside wall. It absorbs extraneous odors and ensures proper 50-80% humidity level inside the wine cooler.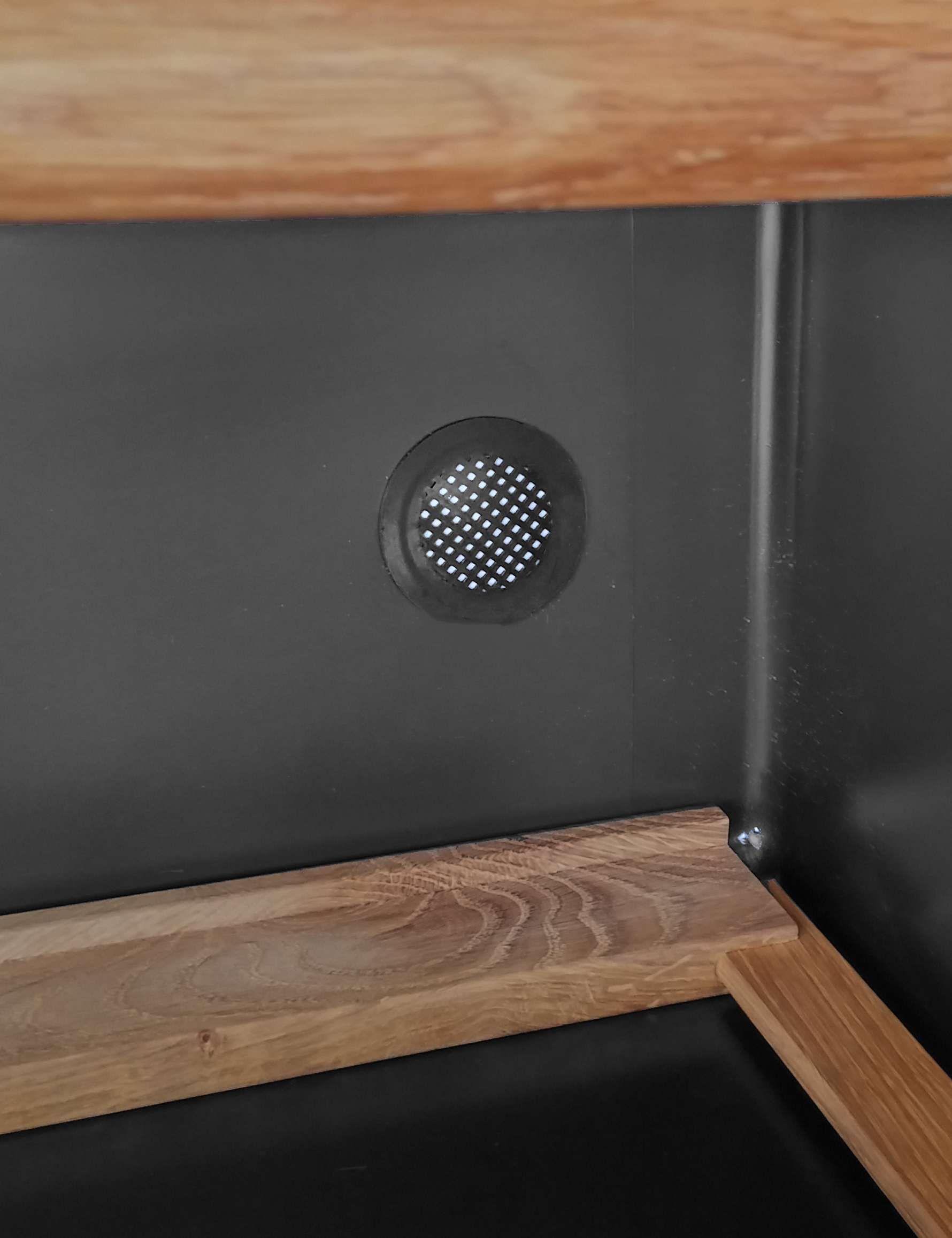 | | |
| --- | --- |
| Gross total. l | 330 |
| Net for fridge, l | 330 |
| Energy efficiency class | G |
| Energy consumption 24hr / kWh | 0.501 |
| Energy consumption year / kWh | 183 |
| Climate class | N |
| Voltage | 220-230 V/50Hz |
| Current | 1.0 |
| Noise Level | 43 |
| Net Weight, kg | 65 |
| Gross Weight, kg | 69.5 |
| Net Case size (HxWXl)) | 1790 x 620 x 630 |
Refrigerator features
Automatic defrost system
Maximum wine refrigerator capacity is
105 of 0.7-0.75 l bottles
6 wooden shelves
The bottom shelve can be placed on the
top and switched at 45 ° angle for wine
exposition.
Shelf height adjustable every 100 mm
Maximum load per shelf – 50 kg
Shelves mounted on guides
Door lock
Carbon filter
Door opens to the righ
Adjustable legs in front
Wheels in back