RF27SM-S0JJ2E0 Snaigė Ice Logic
Fridge-freezers with freezer at bottom
FAST FREEZE
LED lighting
Exterior color - black RAL9011
Dimensions (HxWxD): 1500 x 600 x 650 mm
Total capacity: 218 l

EAN: 4770104727795
Factory code:
RF27SM-S0JJ2E0720S48XSNBX
Palyginti produktą
FAST FREEZE function
With the help of the FAST FREEZE function, you can freeze summer and autumn goodies fast and in a right way. Also you will quickly cool your drinks. When the FAST FREEZE function is activated, the temperature of the FAST FREEZE compartment will be automatically set to -24 ℃ and will switch off automatically when the products are frozen. At this temperature, the freezing process is fast and ice crystals do not form in the food product cells. In addition, this function does not allow the temperature of the frozen products to rise, so their nutrients, taste, color and nutritional value are optimally preserved.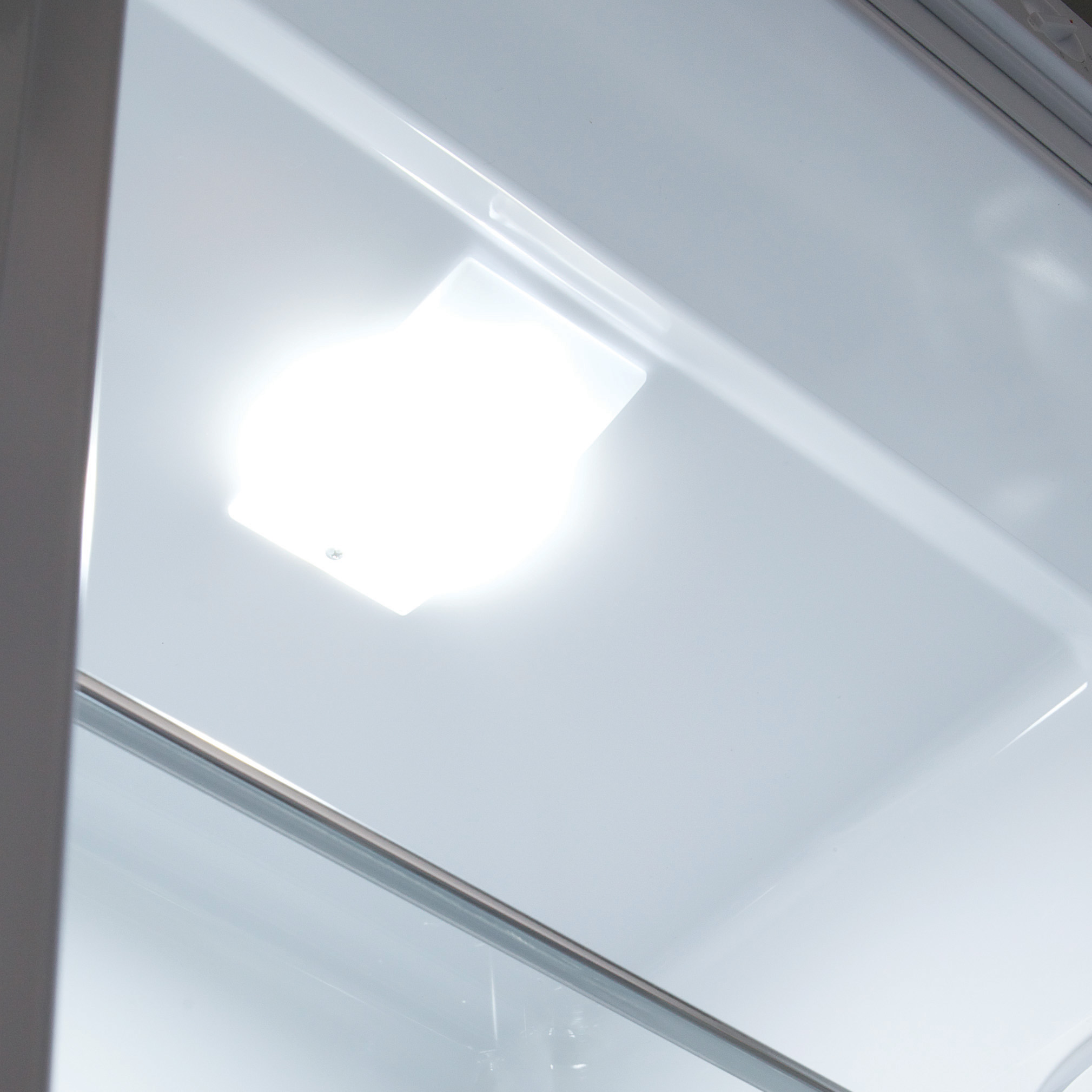 Efficient LED lighting
The LED lighting installed in the fridge-freezer provides excellent illumination – the light reaches all of the compartments. Compared to conventional lights, these are stronger and resistant to vibration and temperature changes. LEDs use up to 80% less electricity, do not emit UV and infrared rays, and do not contain mercury.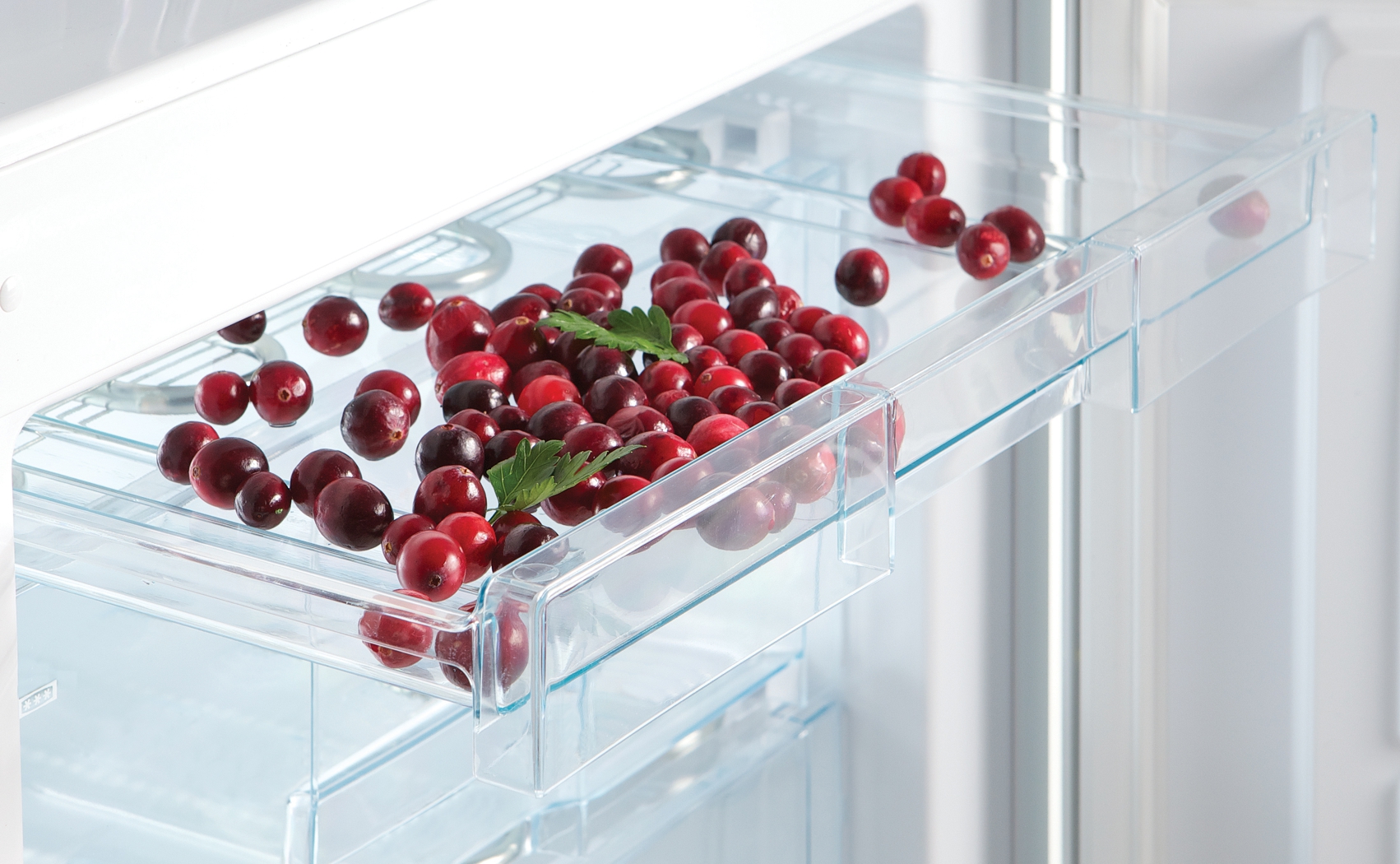 Section for small food products
The freezer compartment has an incredibly convenient compartment for freezing small or bulk foods, such as berries, dumplings and other small products. You can also use it to quickly make ice cubes for your cocktail party.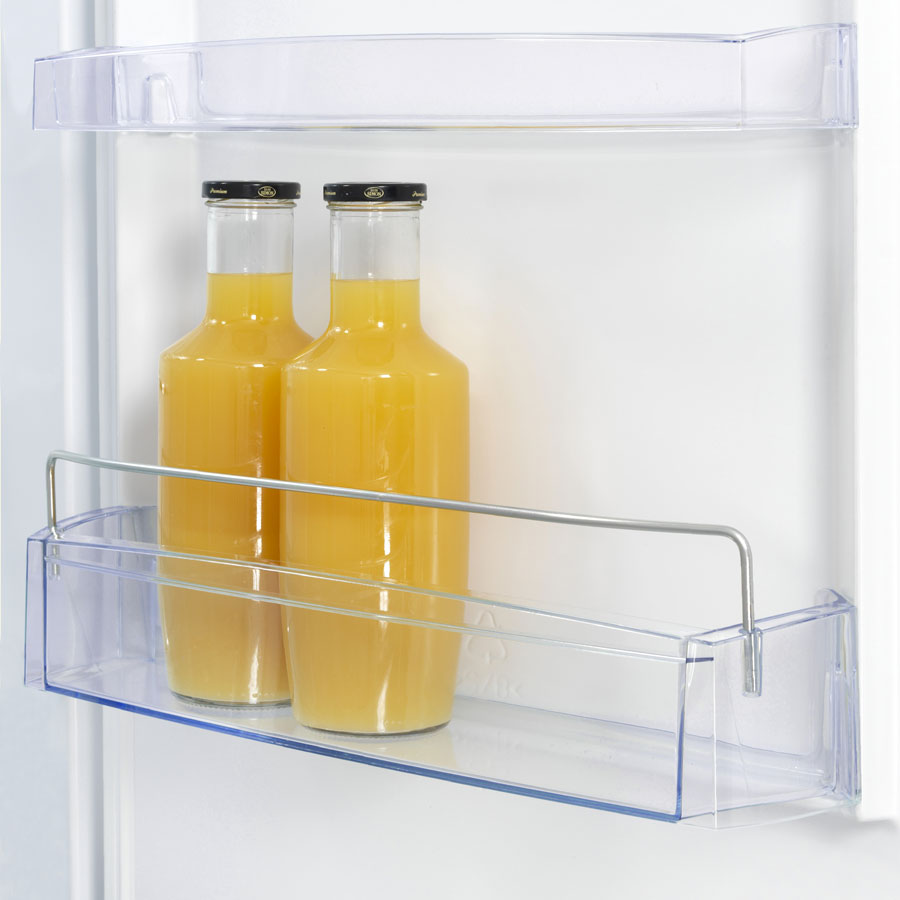 Reliable bottle shelf
The bottle shelf can accommodate different sized bottles at the same time. The bottle holder will secure them and prevent them from tipping over.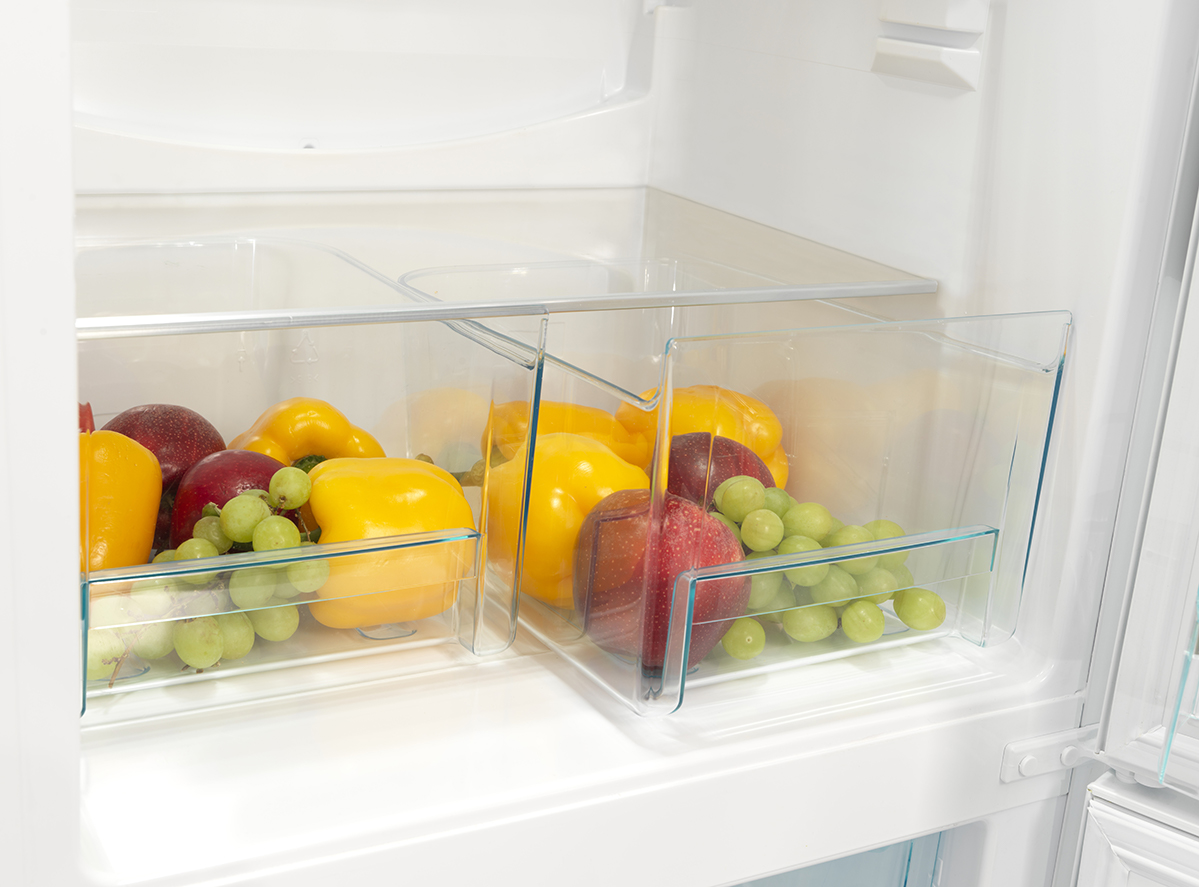 Crisper drawers Ice Logic
These deep, spacious and sturdy crisper drawers can even fit a head of cabbage if you want to keep it in the refrigerator.
| | |
| --- | --- |
| Gross total. l | 218 |
| Net for fridge, l | 160 |
| Net for freezer, l | 58 |
| Energy efficiency class | E |
| Energy consumption 24hr / kWh | 0.540 |
| Energy consumption year / kWh | 197 |
| Climate class | N |
| Freezing capacity | 8 |
| Autonomy Hour, Temp rising | 14 |
| Voltage | 220-230 V/50Hz |
| Current | 1.0 |
| Noise Level | 40 |
| Net Weight, kg | 56 |
| Gross Weight, kg | 60 |
| Net Case size (HxWXl)) | 1550 x 620 x 660 |
Refrigerator features
Automatic defrost system
2 adjustable tempered glass shelves
Tempered glass shelf above the crisper drawers
2 crisper drawers
Egg holder (6 eggs)
Doors features
Shelf with lid
1 adjustable shelf
Deep shelf for bottles
Anti-tip bottle holder
Freezer features
Manual defrosting
Drawer for small food products
FAST FREEZE compartment with hinged doors
1 drawer for frozen products
Door opens to the right/reversible
Adjustable legs in front
Wheels in back