FR24SM-PROC0E3 Retro Copper
Fridge-freezers with freezer at top
Low Frost
LED lighting
Dimensions (HxWxD): 1475 x 560 x 630 mm
Total capacity: 209 l

EAN: 4770104623226
Factory code:
FR24SM-PROC0E300ADS6XLT0X
Palyginti produktą
The SNAIGĖ Retro collection is a nostalgic look at the distant past, when expressive shapes, dominant lines and vibrant colours prevailed. The Retro collection is for people who are just as vibrant and expressive, and who value style and individuality. SNAIGĖ RETRO COPPER is a luxurious line in the Retro collection that features copper handles and trim. This fridge-freezer will fit perfectly in an interior that has other copper elements as well.

LOW FROST
With the help of LOW FROST cooling technology, frost and ice will form much more slowly in the freezer, so you don't have to defrost the fridge-freezer as often. And when you do, the defrost time will be much shorter.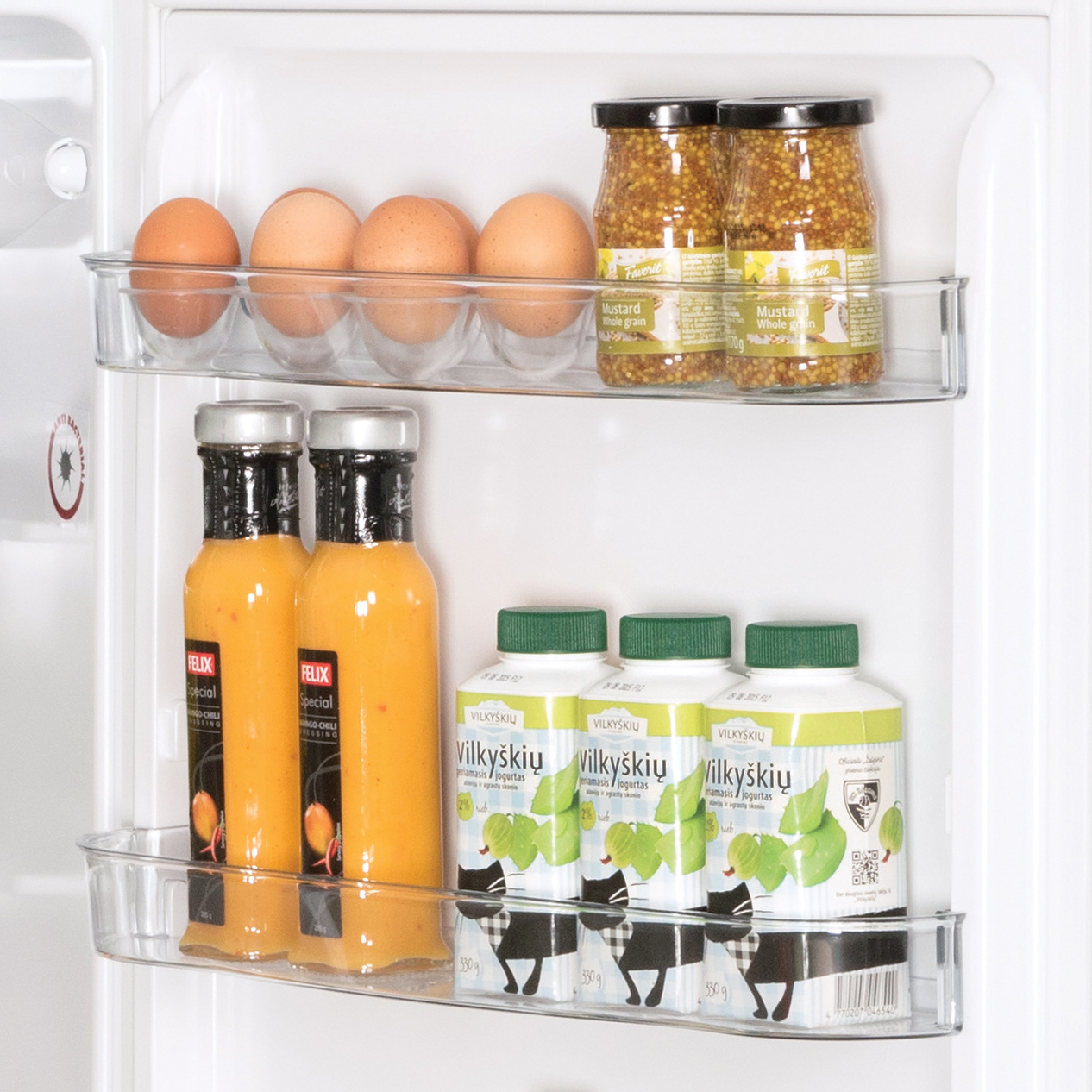 Door shelves
The door trays are strong and very convenient, enabling storage of a considerable number of useful products. Our designers paid a lot of attention to the shape of these trays, adapting them to fi t the packaging of today's product shapes. The shelves are height adjustable or can be removed.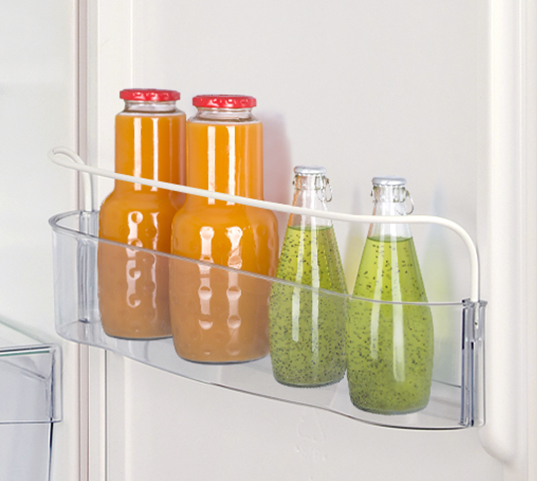 Bottle shelf
The reliable bottle shelf can accommodate different sized bottles at the same time. The shelf is deep enough so that the bottles don't tip over when the door is opened.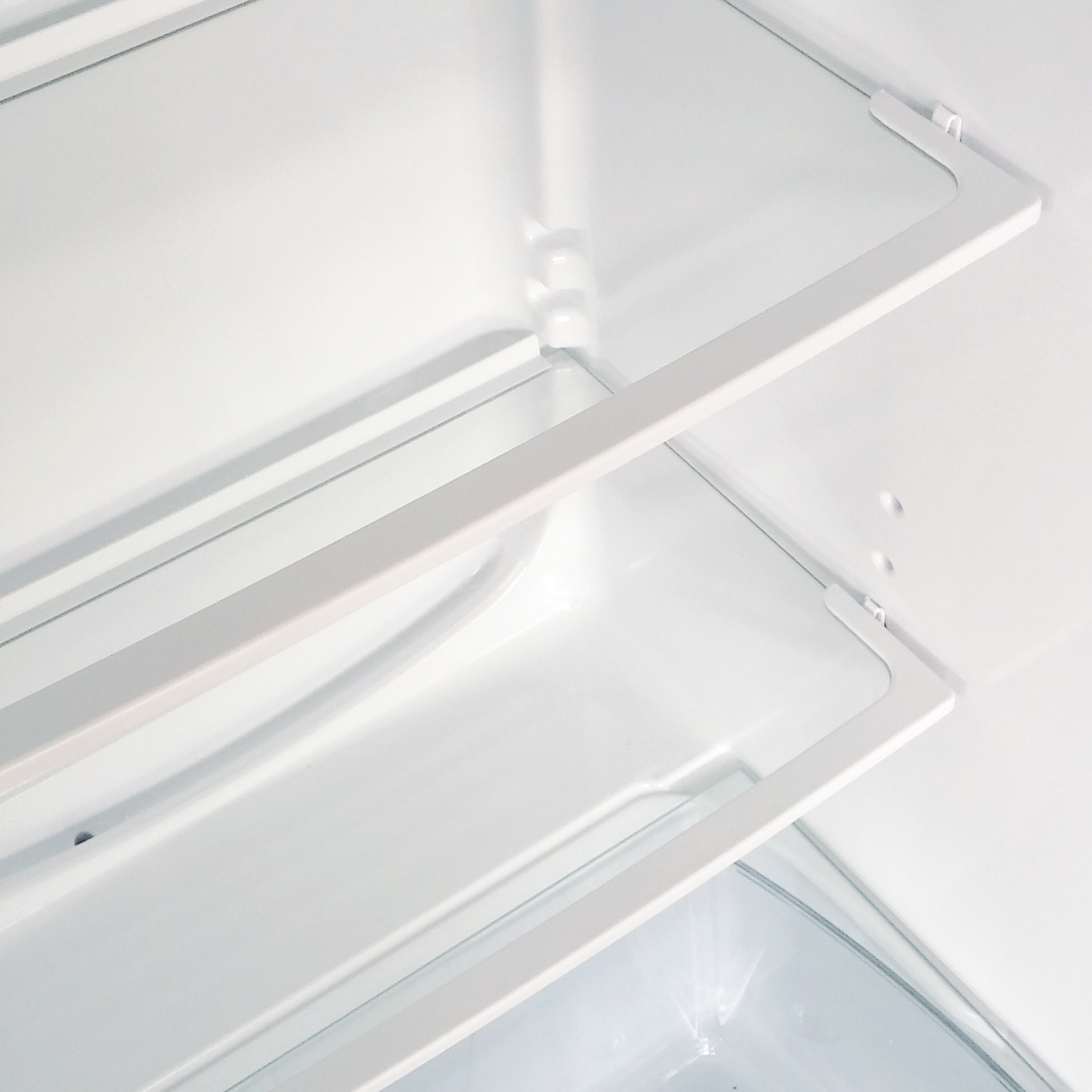 Tempered glass shelves
Tempered glass shelves can hold more than 25 kg, are hard to break, do not scratch, and are very easy to clean. The metallised frames attached to the front and back of the shelf will keep spilled liquid from dripping onto the shelves below. The position of the shelves can be easily adjusted – changing the height or removing them altogether.
| | |
| --- | --- |
| Gross total. l | 209 |
| Net for fridge, l | 162 |
| Net for freezer, l | 47 |
| Energy efficiency class | E |
| Energy consumption 24hr / kWh | 0.504 |
| Energy consumption year / kWh | 184 |
| Climate class | N-ST |
| Freezing capacity | 2 |
| Autonomy Hour, Temp rising | 12 |
| Voltage | 220-230 V/50Hz |
| Current | 1.0 |
| Noise Level | 39 |
| Net Weight, kg | 45 |
| Gross Weight, kg | 48.5 |
| Net Case size (HxWXl)) | 1550 x 570 x 640 |
Refrigerator features
Automatic defrost system
3 adjustable tempered glass shelves 1
Tempered glass shelf above the crisper drawer
Crisper drawer
Egg holder (6 eggs)
Doors features
2 adjustable shelves
Deep shelf for bottles
Freezer features
Manual defrosting
Grated shelf
Door opens to the right/non-reversible
Adjustable legs in front
Legs in back