F 22SM-T1000E1 Snaigė Ice Logic
Freezers
FAST FREEZE
Big box drawer
White
Dimensions (HxWxD): 1450 x 600 x 650 mm
Total capacity: 202 l

EAN: 4770104210488
Factory code:
F 22SM-T1000E1XX3V44FSNBB
Palyginti produktą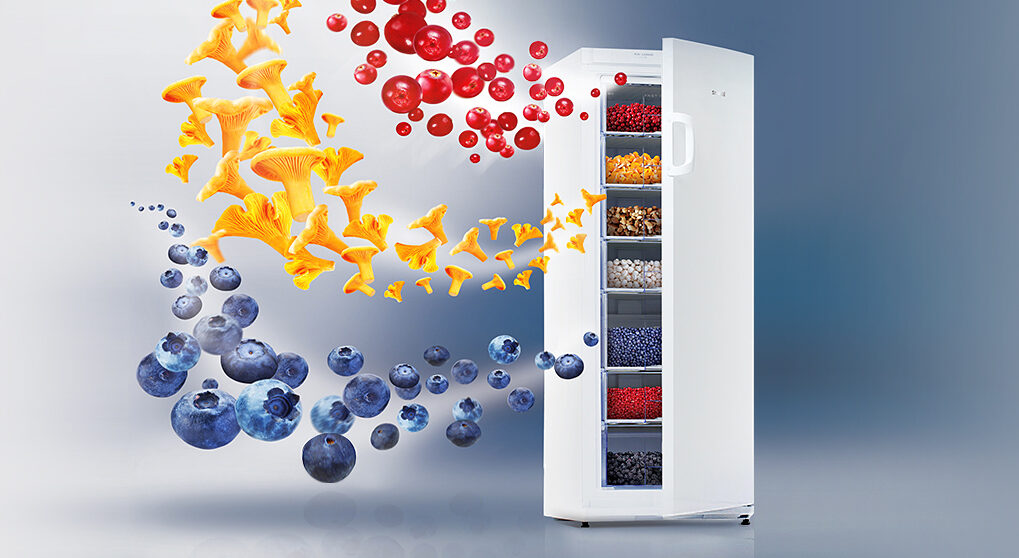 SNAIGĖ freezers – for all your goodies! SNAIGĖ freezers are popular and versatile helpers for your home. You'll fit all everything in their convenient drawers, whether it's from the garden, the forest or the farm. They are reliable, high-quality and durable. They don't take up a lot of space or use a lot of electricity. We offer freezers in a variety of sizes, with a static or a NO FROST cooling system, electronic or mechanical controls, an extra-large drawer, and other useful features. SNAIGĖ freezers will allow you to enjoy healthy food year-round.
FAST FREEZE
During fast freezing, the temperature in the FAST FREEZE compartment -18 °C and lower. At this temperature, the freezing process is fast and ice crystals do not form in the food product cells. In addition, this function does not allow the temperature of the frozen products to rise, so their nutrients, taste, color and nutritional value are optimally preserved.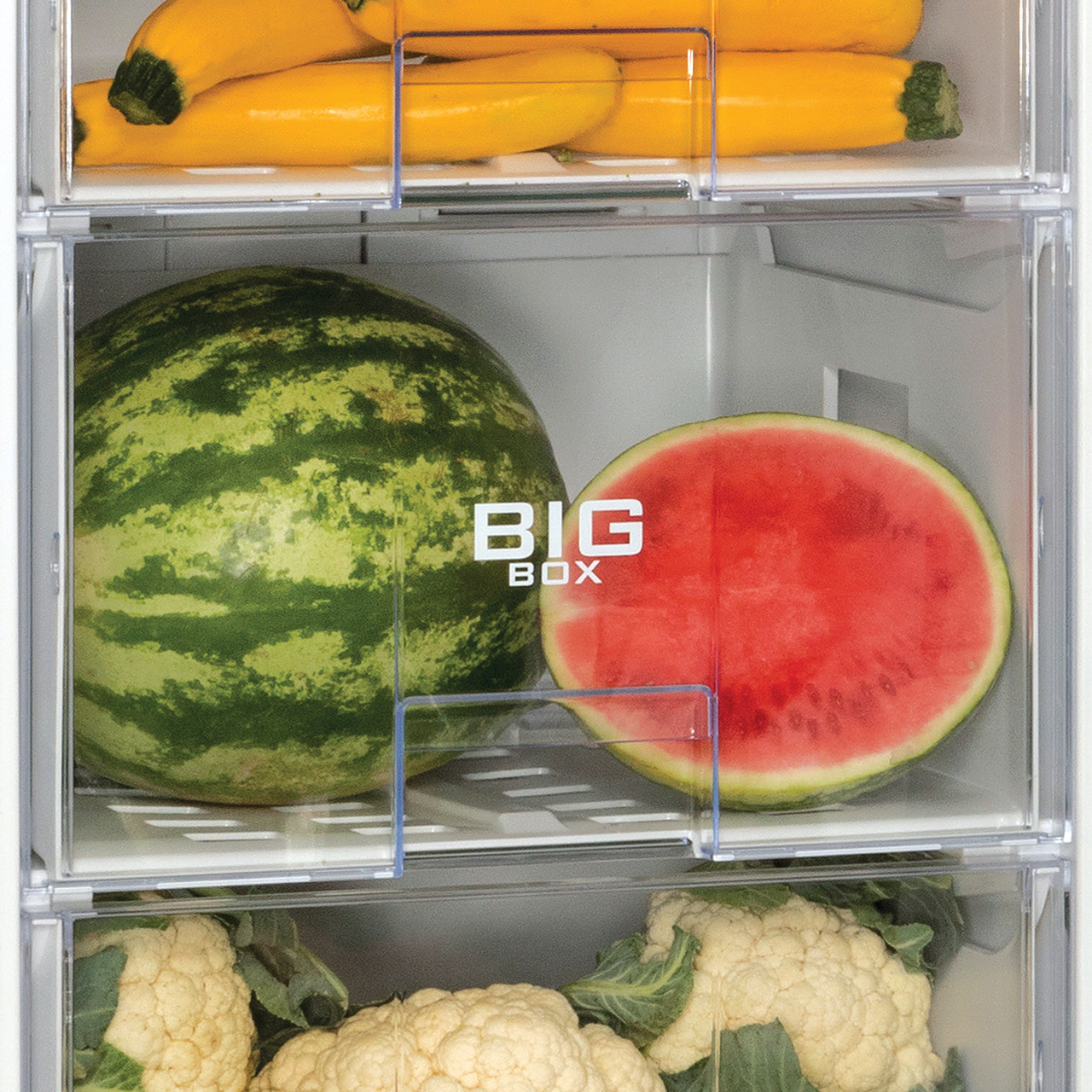 Spacious BIG BOX drawer
The especially spacious 27 cm high Big Box drawer, easily stores products too big for the usual freezer compartments. You can store a whole turkey or a big ice cream tart.
| | |
| --- | --- |
| Gross total. l | 202 |
| Net for freezer, l | 202 |
| Energy efficiency class | E |
| Energy consumption 24hr / kWh | 0.551 |
| Energy consumption year / kWh | 201 |
| Climate class | N-T |
| Freezing capacity | 12 |
| Autonomy Hour, Temp rising | 15 |
| Voltage | 220-230 V/50Hz |
| Current | 1.0 |
| Noise Level | 41 |
| Net Weight, kg | 53 |
| Gross Weight, kg | 57 |
| Net Case size (HxWXl)) | 1490 x 620 x 670 |
Freezer features
1 FAST FREEZE drawer
6 drawers for frozen products
Manual defrost
Door opens to the right/reversible
Adjustable legs in front
Wheels in back